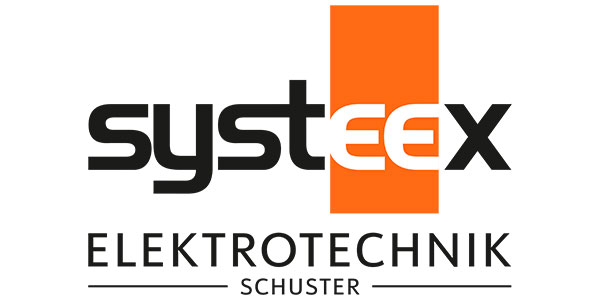 Systeex Elektrotechnik Schuster GmbH
Based in Wittichenau (Saxony), Systeex Elektrotechnik Schuster GmbH is a specialist company with over 95 years of experience. Its portfolio includes the planning, monitoring, maintenance and repair of electrical systems.
Their service areas include power engineering (planning, delivery, installation of medium-voltage systems, construction power distributions, road cabling, energy cable management, transformer stations, emergency power supply), building automation (smart home, KNX, DALI, bus systems, automation), lightning protection, IT, network and security technology (fire, alarm, house alarm, video surveillance, access control).
As a subsidiary of Systeex Elektrotechnik GmbH, the company benefits from the technical know-how and network of its parent company.

with the ARE Group
since 2023
"As one of the first subsidiaries, Systeex Elektrotechnik Schuster GmbH benefits from the network and expertise of its parent company, Systeex Elektrotechnik GmbH."