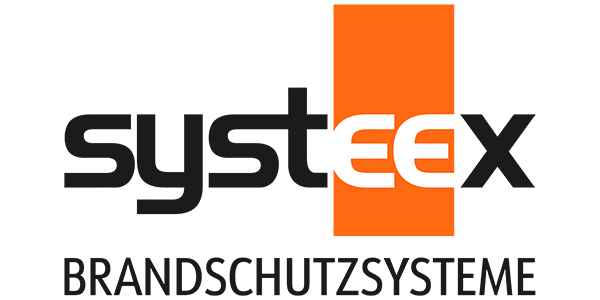 Systeex Brandschutzsysteme GmbH
Following its acquisition by ARE Beteiligungen GmbH, the insolvent Imtech Brandschutz GmbH became Systeex Brandschutzsysteme GmbH as a result of extensive restructuring and strategic realignment.
The Systeex brand now ranks among the top 5 in the German fire protection industry. The medium-sized company, headquartered in Hanau, employs around 450 people spread across 16 locations throughout Germany. Systeex has its own production facility in Elmenhorst near Rostock, is certified by VdS Schadenverhütung GmbH and offers fire protection systems, gas, water and foam extinguishing systems for all areas. This includes project planning, delivery, installation and maintenance in accordance with all European and US standards such as FM Global and NFPA.
A 24-hour emergency call service and nationwide network of service branches, combined with highly qualified and continuously trained service personnel and the use of innovative techniques, guarantee fast response times, flexibility and absolute reliability in the care and maintenance of the systems.
Systeex's customers include well-known and respected companies from various market segments in industry, trade, logistics and the service sector.
Total output 2022
 89 Mio. €
with the ARE Group
since 2015
"Through extensive restructuring and a strategic reorientation, Systeex Brandschutzsysteme GmbH emerged from its insolvent predecessor company and is now one of the top 5 in the German fire protection industry. Our goal is to become the most successful company with the best employees in the industry."